Ultimate Ears LIVE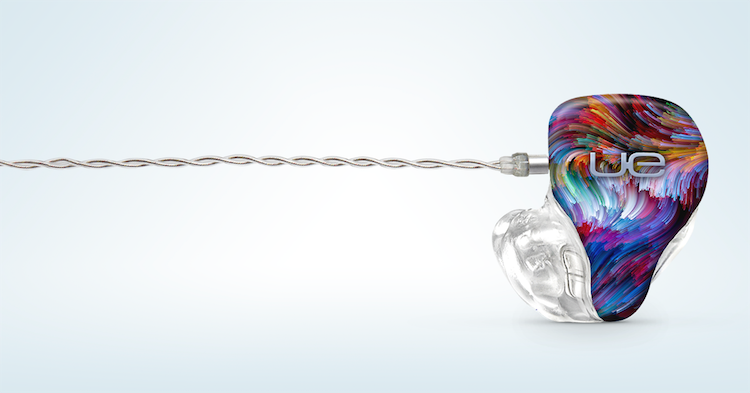 UE LIVE is ideal for festivals, arenas and stadiums, and fers a perfect solution for touring musicians. Built with a hybrid acoustic architecture, these monitors incorporate the most complex and powerful acoustic systems Ultimate Ears has ever developed, including six balanced armatures, one dynamic driver and the True Tone Plus, an upgraded version Ultimate Ears' proprietary True Tone Drivers. Each driver is designed to handle its specific frequency range, giving UE LIVE the purest signal path Ultimate Ears has ever created.
Ultimate Ears 6 PRO
UE 6 PRO was designed as an introductory hybrid solution for drummers, bass players, DJs and hip-hop musicians. Taking advantage the same hybrid acoustic architecture as UE LIVE, UE 6 PRO gives warm tonality, along with impactful bass and clear audio reproduction. This design includes two dynamic drivers for midrange and bass, along with Ultimate Ears' original True Tone Drivers for high-frequency fidelity.
Ultimate Ears IPX Connection System
This new system, co-created with estron a/s, provides a lightweight, IP67 certified sweat-pro, durable connection between cable and connector, allowing for easy swapping between different cable types. The Ultimate Ears SuperBax is a road-worthy cable, strong enough to hold a 12-pound barbell, yet so lightweight and transparent that it becomes virtually invisible. With significant reliability improvement, this new system can handle thousands cycles connect-disconnects.The new UE IPX Connection System can be plugged into any audio interface with a ⅛" (3.5mm) headphone jack.
Pricing and Availability
UE LIVE and UE 6 PRO can be pre-ordered today and are expected to be available and ship worldwide in early May 2018 through Ultimate Ears and authorized dealers, for a suggested retail prices $2,199 and $699, respectively. Numerous color and custom faceplate options are available. For more information, please visit pro.ultimateears.com/uelive and pro.ultimateears.com/ue6. The UE IPX Connection System is expected to be available worldwide on all custom in-ear monitors orders starting in April 2018 through pro.ultimateears.com and authorized dealers. The connection system will be incorporated into the full Ultimate Ears CIEM lineup. You can choose between a 50", 64" or Bluetooth version the system.
You can experience the new products and cable system at the Fischer Amps/Ultimate Ears booth at stand C43 in Hall 4.1 at Musikmesse. For more information on new products, please visit pro.ultimateears.com.
About Ultimate Ears Pro:
Ultimate Ears Pro, a brand Logitech, revolutionized the way artists perform music on stage with the creation its custom fit pressional earphones in 1995. Today, more touring artists use Ultimate Ears Pro products than any other brand. For more information, please visit pro.ultimateears.com.