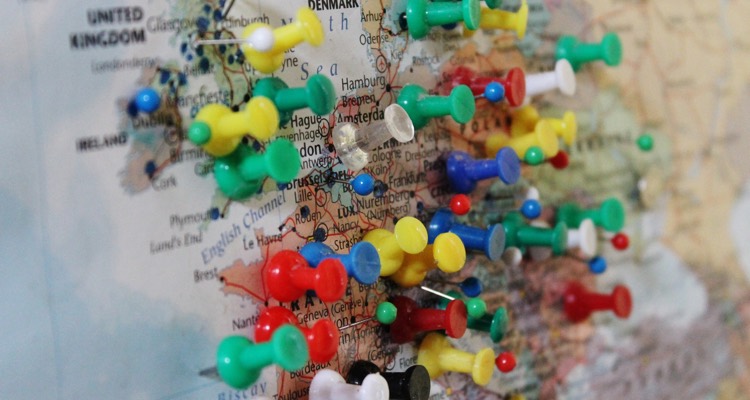 The brand-new European Music Managers Alliance (EMMA) was ficially established in London.  Can the consortium wage a better battle against post-Brexit chaos and Spotify IPO payouts?
If you think America's got chaos, take a quick hop across the Atlantic.  Just mention the word 'Brexit' and you've started a ten-pint argument in a British pub.
For most artists and management agencies, Brexit is a hair-brained mess that requires a serious response.  And so are the complex issues surrounding post-Spotify IPO payouts.  Both confusing problems that can complicate things like artists getting paid (go figure).
Those issues, among others, motivated the creation the European Music Managers Alliance (EMMA), now ficially 'out beta'.  EMMA is being chaired by Stevie Wonder manager Keith Harris.  The organization provides a platform for artist reps to participate in the decision-making the global music industry, while attempting to unite a tattered EU/UK relationship.
Accordingly, EMMA comprises music manager organizations from France, Sweden, Finland, the Netherlands, Poland, Norway and the United Kingdom.  Separately, Canada, Australia, New Zealand and South Africa have similar organizations.
But no artist is a continent, and global success demands globally-focused organizations.  Accordingly, EMMA represents over 800 managers across Europe, and another 600 worldwide.
Patterned from the International Music Managers Forum (MMF), EMMA will concentrate on three areas: licensing and fair remuneration, public policy, and education research.  Not sure we needed two different global-reaching manager organizations — but hey.
+Streaming Music Now Has Its Own Lobbying Group
In all these debates, managers feel that their influence isn't being felt.  "One the things that has concerned me and has concerned most the managers here tonight is that many the current conversations going on in the industry are lacking the manager's voice," Harris noted.
Topic no. 1?  F—k you, pay me (my streaming IPO money)!
"If you look in recent weeks at the money coming in from Spotify and Facebook, and various new revenue streams – quantities money that we've never seen before – the distribution is something that is up for debate," Harris said.  "It's great that the major labels have all agreed to distribute Spotify public fering cash-outs], but you'd think that there'd be an upfront conversation about exactly how that distribution is going to take place.  One the possible reasons why there hasn't been is because people need to know who to talk to."
Well, we can think a few other reasons.  But moving on, Harris also outlined a serious need for organization in a post-Brexit world.  "For the future health our business, and particularly with Brexit on the horizon, it is therefore vital that managers can maintain close contact and participate fully and openly in all commercial and policy discussions that impact on our clients. The creation EMMA will make this possible."
A more detailed agenda EMMA will be made public at the Marché International du Disque et de l'Edition Musicale (MIDEM) 2018 this June.
---