The 60th annual Grammy Awards kicked f tonight in Madison Square Garden, serving as the biggest music awards ceremony the year. We already reported on the winners in the dance/electronic categories, but we've taken the liberty recapping some the night's most memorable moments for those who missed the ceremony.
Bruno Mars was the clear winner the night, taking home a total six awards, including Record the Year and Album the Year for 24K Magic. Kendrick Lamar didn't do too shabby either, ending the night with five awards, including Best Rap Album for DAMN.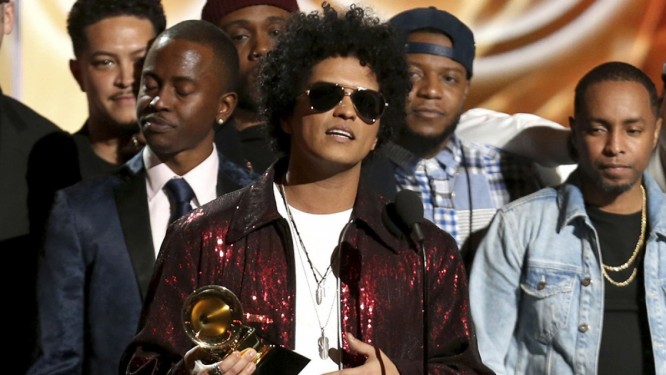 Other notable wins include Alessia Cara for Best New Artist, Childish Gambino with Best Traditional R&B performance for "Redbone," and Carrie Fisher for Best Spoken Word Album with The Princess Diarist.
Of course, the ceremony isn't just about the awards; the 60th edition The Grammys was also full jaw dropping musical performances from the likes Kendrick Lamar, Lady Gaga, U2 and more.
Tonight's ceremony was also notably political, following up on last year's controversial event that led to demands for greater diversity at the awards show. For starters, there were no white male artists nominated for Album the Year, arguably the biggest accolade the whole night.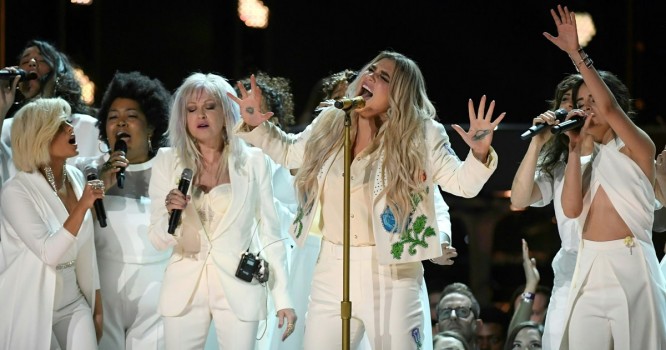 There was also a push for gender equality as the Grammys got its own #MeToo moment. Ke$ha hit the stage alongside Cyndi Lauper, Camila Cabello, Andra Day and Julia Michaels for a powerful performance her song "Praying," with an impassioned introductory speech from Janelle Monáe.
Hillary Clinton even made a surprise appearance, using the opportunity to take a few jabs at her former political opponent Donald Trump by reading an excerpt from Michael Wolff's Fire and Fury: Inside The Trump White House.
All in all, the 60th edition the Grammy Awards was a memorable night full great performances and well deserved wins. You can see the full list winners here.