Can somebody tell me how the first month 2018 is already coming to an end? It feels like the new year started yesterday. With time passing by so quickly it can be hard to find time in your week to enjoy yourself. But, its Saturday night! Call your friends, make some plans, and lets get this show on the road. Before your night out on the town, lets start with a drink. This weeks drink is called a Tito's Negroni.
Its a simple recipe, all you need is:
1/2 oz Tito's Handmade Vodka
1/2 oz Campari Bitters
1/2 oz St. Germain Elderflower Liqueur
Combine all ingredients with ice and serve, garnish with an orange peel if desired.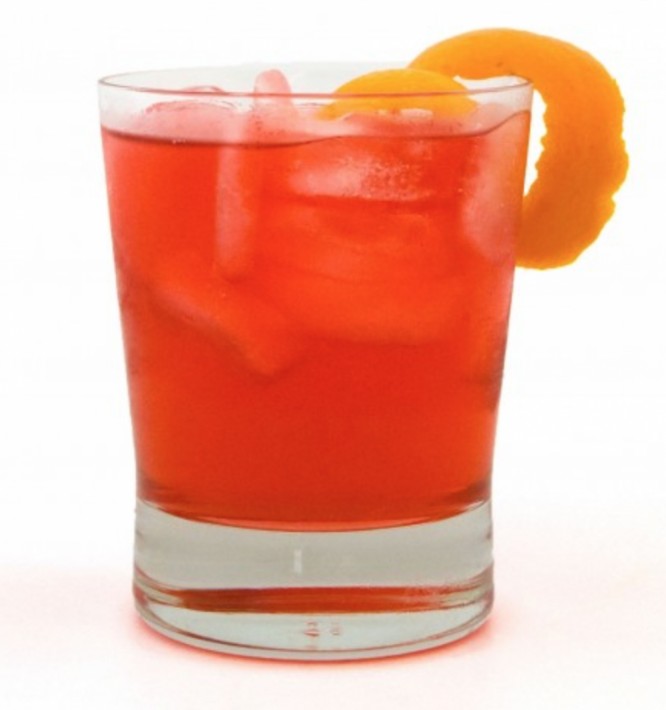 We've provided the drinks (sort ), we've provided the tunes (up there), the rest is up to you. Whether you're kicking it inside on this Saturday night or preparing for an epic night out, just know that your music selection will be on point. Mr. Saturday Night 011 has 20 hand picked tracks from the works CRVE U, Crankdat, Perto, and more. Enjoy the music and enjoy your night!
Playlist curated by Rachel Woods. For more follow Holly Woods.
Cocktail recipe courtesy Tito's vodka