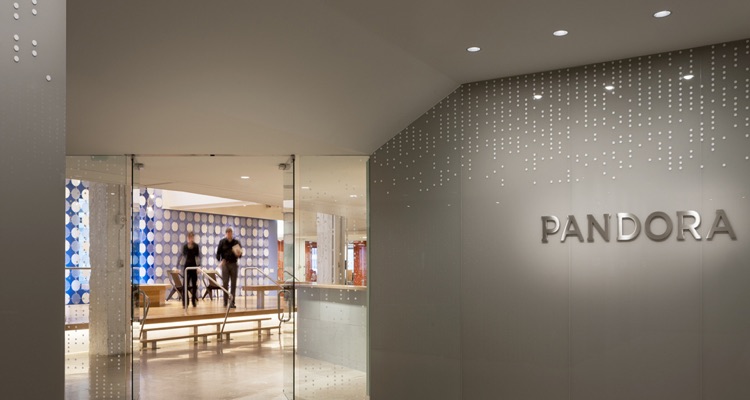 Pandora's layfs will save the company tens millions dollars annually.  But that's probably just the start.
Pandora CEO Roger Lynch has now made it ficial.  The company is laying f 5% his workforce.  That's part a broader pare-down as the company tries to retread itself and survive long-term.
According to the company, the layfs will "prioritize strategic growth initiatives and optimize overall business performance." The board the company approved the reduction plan on January 11th.  They announced the plan to the affected employees last Wednesday.
Overall, the layf will cost the company between $6.5 million to $8.5 million in severance and benefit costs.  The company said that it expects the job cuts and "other cost-savings measures" to save the company $45 million annually.  That's being calculated in terms adjusted earnings before interest, taxes, depreciation, and amortization (EBITDA).
The layf is company-wide and will affect employees across six main fices, regional sales fices, and support staff across the US.  In December 2016, Pandora disclosed it had 2,488 employees.  Its last major layfs were in January 2017, which affected 7% its workforce.  So maybe this latest trim-down wasn't a big surprise.
Cold-and-calculating Wall Street has responded positively.  Shares quickly jumped a few percentage points on the announcement, though Pandora is a low-flyer.  In Thursday trading, 'P' barely crossed the $5 mark — and that was an improvement.
Buh-bye, CA?
Like we said, this isn't an isolated cutback.  The $1.2 billion internet radio company is currently based in Oakland, though an expansion is now planned for Atlanta.  This is part its restructuring plan, though it looks like California will remain the headquarters — for now.  Looking ahead, Pandora will expand its workforce in Atlanta where the cost living is far lower.
Also looking ahead, the company intends to focus more on ad-tech and audience development efforts while positioning the company for improved operating leverage over time.
In a statement, Pandora CEO Roger Lynch explained, "Atlanta is a city with a rich history in music and a large pool diverse tech talent that we can tap into as we scale." He added that, "while we are committed to having Oakland remain our headquarters, we're excited to build on the great foundation our awesome team there and expand our presence in Atlanta over time."
---