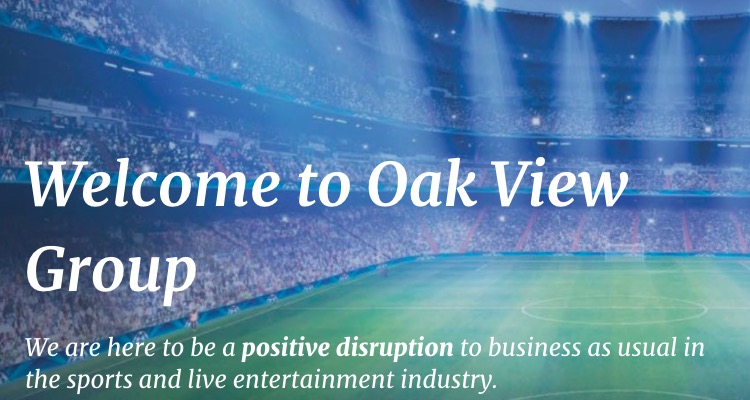 Oak View Group wants to alter the economics the arena world through massive investments.  So here's some lighter fluid for that fire.
Oak View Group (OVG) is a global advisory, development and investment company.  Two big names in the field sports, music and live entertainment, Tim Leiweke and Irving Azf, founded OVG in 2015.
Over a three-year span, OVG has aggressively invested in upgrading arenas and stadiums.  But that's not all: the acquisition Pollstar in 2017 by OGV was a surprise.  Conveniently, OVG also owns Pollstar's main competitor in the live-entertainment field, Venues Today.
The company reportedly has dealings with 27 different arenas and stadiums (or shall I say, 'stadia').  Currently, a new Belmont Park New York Islanders arena, a new University Texas arena in Austin, and the expansion Norfolk's Scope Arena are in the works.
Oak View Group is now getting super-charged with  a $100 million investment by Silver Lake.
According to reports, Silver Lake is fering a $100 million investment to Oak View Group.  This in exchange for an undisclosed equity stake in the company.  The investment to OVG will pave the way for Silver Lake to penetrate the world sports venues, arenas, and stadiums.
Sounds like a lot cash.  But building or renovating an arena or stadium can cost millions — or, hundreds millions depending on the scope the project.  Case in point: Oak View Group is now committing $600 million to a full-scale renovation KeyArena.  The investment entails a potential ownership stake in an NHL team playing out the renovated arena.
Just last month, Silver Lake disclosed a 4.9% stake in Madison Square Garden Company.