Last Fall, all eyes were focused on Puerto Rico as Hurricane Maria came barreling towards the small Caribbean nation. Many us watched in horror as Puerto Rico was pummeled by the hurricane which cost several hundred lives and extensive damage to homes, hospitals, and public infrastructure. Going on record as the 10th strongest Atlantic hurricane, the United States bobbled their response for the commonwealth nation causing delays in aid shipments for what the humanitarian crisis.
Nearly 5 months later, Puerto Rico only has 60% power restored and still has scarce access to food and water supplies. Although the situation remains less than suitable, there are organizations joining forces to provide relief. Bronx natives Louie Vega and The Martinez Brothers are coming together for a special performance at Remezcla in Brooklyn in an effort to raise money to support the Maria Fund which has already generated $4.5 million dollars in aid.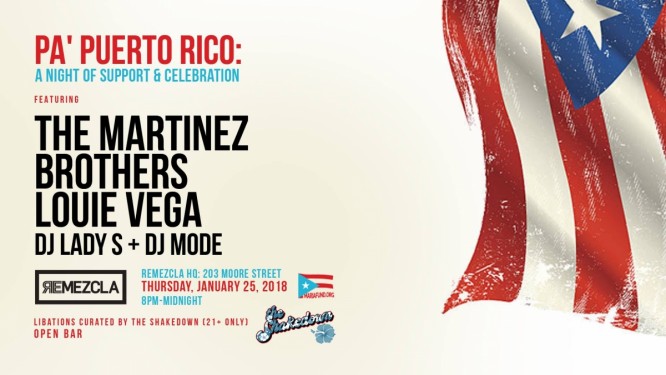 The event is taking place tomorrow, Thursday January 25th with a suggested donation $100 to go towards the Maria Fund. In exchange for the donation, patrons will get to enjoy a rare intimate performance by The Martinez Brothers, Louie Vega and more as well as free libations.
If you're interested in two-stepping for a charitable cause, grab the deets by heading to the Facebook Event page.