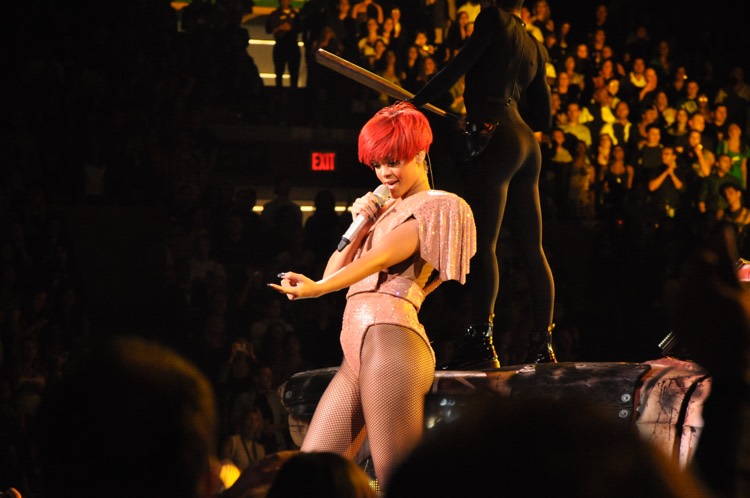 YouTube is expanding its original content line-up by featuring world-renowned content from musicians like Paul McCartney and Rihanna.
Talk to music industry trade groups like the IFPI or RIAA, and YouTube is the devil in digital clothing.  But maybe artists — especially superstar artists — don't feel the same way.
The latest evidence of this comes from Rihanna, who is showcasing her latest fashion lineup a YouTube livestream.  The 'Savage x Fenty' fashion show just kicked off today (Wednesday), with Rihanna promising an "immersive experience" that will help showcase the fashion label's intimate accessories and lingerie.
Of course, more than just fashionistas will be checking this one out.  And that's the whole point: everyone is invited.
The show starts 7:30 pm EST and fans can purchase any of the items showcased after the show.
Of course, YouTube is also hosting endless Rihanna videos.  And it's not clear how many of those are properly recognized and licensed.  At this stage, however, we can safely assume that Rihanna's per-play revenues from YouTube are comparatively abysmal when stacked against higher-player platforms like Apple Music.
Then again: who cares if YouTube is paying a fat advance, while promoting a livestream under a giant viewing tent?  Rihanna will undoubtedly gain serious exposure for her fashion line, with potentially serious sales.
Others are making similar calculations — regardless of per-stream payout problems.
Last week. on September 7th, Paul McCartney held an "intimate" concert where he played Beatles and Wings songs. You can check out that nearly two-hour presentation below.