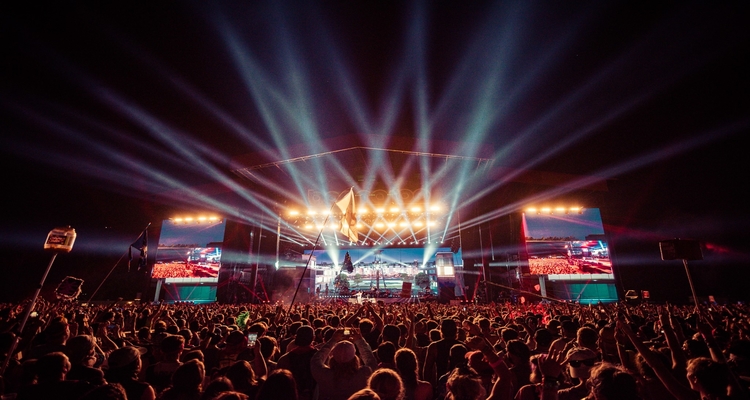 This year, Bonnaroo has been cursed with a series unfortunate events including deaths, carbon monoxide poisoning and random gunshot noises.
While music festivals are supposed to be a fun and safe place for music lovers, there's always a risk something may go wrong.  Now, it seems like everything is going wrong at this year's Bonnaroo.
As the weekend wound down, four paramedics working at Bonnaroo Music & Arts Festival have been hospitalized for possible carbon monoxide poisoning. Lucky Knott, Cfee County Sheriff, revealed that it appears the exhaust a generator used to power the recreational vehicle they were staying in was blocked. One the paramedics woke up Monday and was able to get help.
Three paramedics were airlifted to the hospital, while the fourth was taken to an area hospital. As early Monday morning, at least 37 Bonnaroo attendees had been hospitalized by an ambulance and at least five had been taken by a medical helicopter, according to Bonnaroo ficials.
On Friday morning, 32-year-old Michael Donivan Craddock Jr. was found dead in his car.
The cause his Craddock's death is unknown, but investigators said foul play is not suspected. Bonnaroo was one his favorite places, and he attended the festival every year with family and friends.
Then, there were the random episodes panic.  Gun control is obviously a big issue and a sensitive topic for many, so it didn't help that gunshot sounds started ringing out during the festival.
Eminem had performed at the music festival in Tennessee over the weekend, causing panic among concertgoers when one his songs ended with realistic gunshot sound effects.
The hip-hop star's decision to use the violent sound effects incited a backlash on social media, with many people saying the noises were inappropriate given the prevalence mass shootings in the U.S.
Various videos were shared on social media fans in the crowd screaming and seen ducking as the gunshot sounds go f at the end Eminem's song, "Kill You."
Eminem's spokesperson came out with a statement to TIME, defending the rapper.