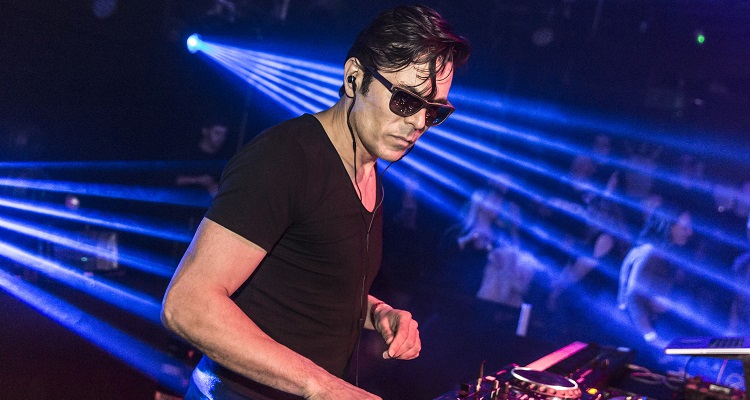 Has EDM producer/artist Matt Darey done the impossible in creating a truly immersive experience for headphones?  Or has he just produced just another hyped-up EDM track?
EDM producer/artist Matt Darey claims to have done what some in the music industry have considered 'the impossible.'
Following the release Wolf, an immersive audio album written and produced in 7.1.4 3D audio, he recreated the same experience for headphones.  Darey alleges to have created a mix 'LFO I Can't Help Myself' featuring Billie Fountain with object-oriented audio.  This technology, originally used for the movie industry, allows music producers to move sound freely in a 3D space.  According to a press release, this will "open new doors creativity" for the producer.  Darey will no longer remain "confined to just left and right channels."
In a statement, the EDM producer said,
He added that the technology will add another much-needed dimension to music production.
"The dubstep generation producers will go nuts for this, throwing sounds all over your headspace…  It opens so many doors creativity in other genres, allowing a more subtle sense space."
Putting Darey's claims to the test, I streamed 'LFO' on SoundCloud using a link provided by the EDM producer.  When first streaming the song, you'll find that he employs both left and right channels to send varying beats.  The synth riff, as he claims, moves around both audio channels on headphones to create an engaging experience.  While not an audio buff nor an EDM fan personally, 'LFO' manages to create a somewhat different sound.  Yet, I never experienced the truly 'unique' nor 'immersive' audio experience that he clearly hypes up.  Of course, as Darey states, the 'experience' will only work on headphones.  Streaming it on a computer speaker, for example, you won't notice any changes at all.  Stereo speakers, however, may reproduce the 'headphone' sound that Darey claims.  Overall, while I enjoyed the track on my headphones, I never felt blown away.
According to the press release, though, Darey has created a truly revolutionary technology.  He has allegedly "given a taste what to expect from the music listening experience" in the near future.
You can put Darey's claims to the test yourself on SoundCloud here.
---
Featured image by Matt Darey