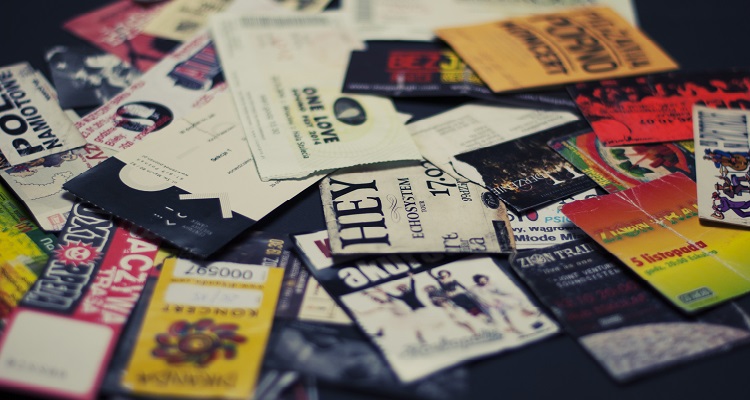 Since when has DICE charged users booking fees without telling them?  January 2017, that's when.
Want to buy the tickets to the best gigs in the UK without any hidden booking fees?  Then, you'd better not head to Dice.fm or use the DICE app.
Quietly foregoing its slogan "Best Gigs. No Booking Fees" last year, the online music discovery and mobile ticketing app admitted to charging users booking fees without their knowledge.  The stunning admission came after British post-punk Shame band issued the following statement on Twitter.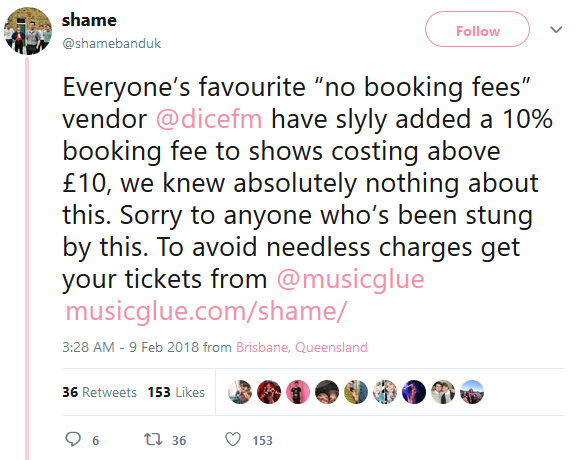 The post-punk band added,
Citing that it hasn't made money from ticket sales, the company attempted to defend itself from the accusations.  In a back-and-forth with Shame, DICE wrote,
"We believe there's no such thing as "face value" and "booking fees".  Just tell the fan how much the ticket is upfront.  Don't try and trick them."
Shifting the blame over "hidden fees" to concert promoters, the company added,
Clearly backtracking from its original statements, DICE Managing Director Russ Tannen wrote on the company's blog,
Instead explaining why the company didn't tell users about charging booking fees, Tannen stated how the fees worked.  He said that the extra charge constitutes "a small markup that covers some our costs, and fulfills contractual obligations to some our partners."  The booking fees don't apply to all shows.
He later admitted that when dropping the fees, the company should've made this clear to music fans.
"I wish we had written a blog post explaining all this back then.  And I'm sorry for not posting this sooner."
---
Featured image by Tookapic (CC0)