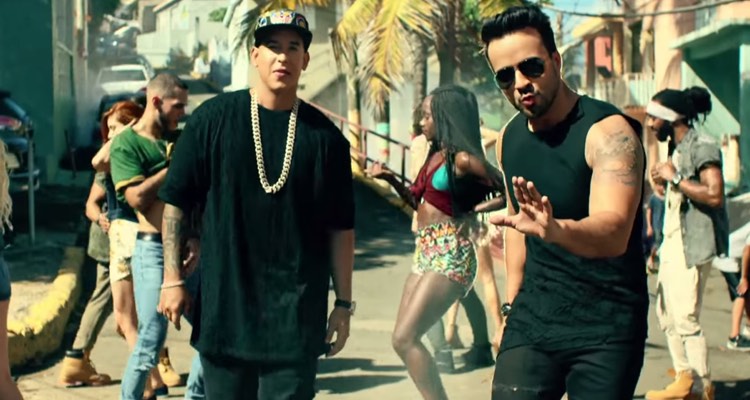 1 billion streams on Spotify?  Simply amazing, especially for a Spanish-language Latin single.
'Despacito' has reached 1 billion streams on Spotify, a first for a Spanish-language track.  All which is great news for the music industry, and evidence that music is indeed a universal language.
Last year, 'Despacito' became the most viewed YouTube video all time.  And after receiving four billion views, the song is now the undisputed YouTube king.  Not an easy task, though 'Despacito' is still cleaning up records.
Back in January 2017, the sleeper song was released by Universal Music Latin as both a song and video.  It came from Puerto Rican singer Luis Fonsi featuring Puerto Rican rapper Daddy Yankee, and appeared on Fonsi's upcoming studio album.
The resulting blowup was great news for Fonsi and Daddy Yankee, but also Puerto Rico.  The video showed the artists performing the song in the classic La Perla neighborhood Old San Juan.  It also featured the local bar, La Factoría.  And before Hurricane María decimated the island, tourists were flocking to the once f-limits locale.
But how did it 'Despacito' become so popular?
'Despacito' was critically praised for its fusion between Latin and urban rhythms.  Beyond that, the charismatic lyrics and delivery put the song on a meteoric trajectory.   Those ingredients became world-famous with a remix version featuring Justin Bieber, essentially lighter fluid on an already blazing track.
The version with Justin Bieber has received three Grammy Awards nominations for Record the Year, Song the Year, and Best Pop Duo/Group Performance at the 60th Grammy Awards.  Although 'Despacito' lost out to Bruno Mars' 'That's What I Like,' its nominations were a pro how successful the song has been.  It has transcended the language barrier and has captured the love and attention people around the world.
Grammy snub notwithstanding.
---