Drum and bass producer Mistabishi is the latest DJ to be shunned by the dance music community after going f on a racist tirade on social media. The producer, whose real name is James Pullen, took aim at London mayor Sadiq Khan over the weekend with a string xenophobic comments.
The whole controversy began after Khan celebrated the cancellation Donald Trump's visit to the UK. In a now deleted post, Pullen took aim at the mayor, claiming he wasn't a "real Londoner" because his Muslim faith and the fact that his parents were immigrants.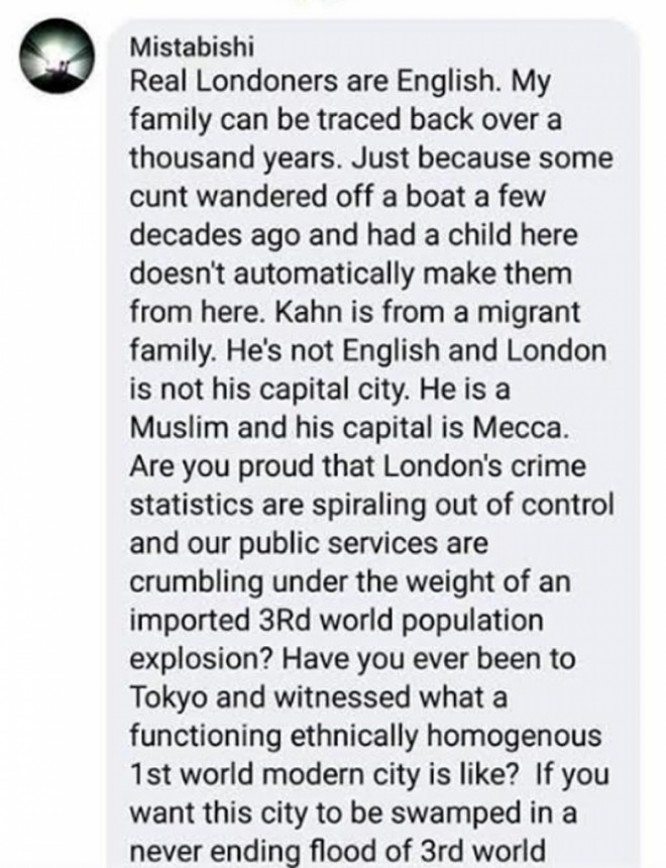 Following his initial comments about Khan, it came to light that Pullen has a history making racially charged statements online. Screenshots from a slur-ridden forum post dating back to last fall show the producer ranting about how "destructive" black culture is.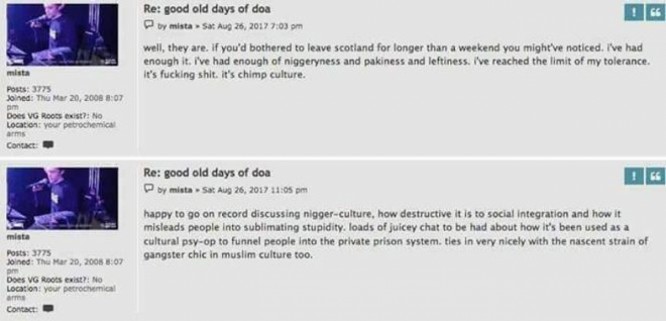 In response to the controversy, Mistabishi has been dropped by Hospital Records. The label quickly condemned the producer's comments, ultimately removing his music from their platform and pledging to donate any proceeds earned from his songs to the anti-racism charity Love Music Hate Racism.
In their post, Hospital Records make it clear that "racism, xenophobia and bigotry have no place in our community."
You can read Hospital Records' full statement below.