Nice stage. But, $300,000?
Last week, Cardi B outlined the costs her Coachella debut.  For each weekend, the rapper is getting $70,000.   But each weekend, her stage costs approximately $300,000.
"When I was talking to my manager], he was like, 'Man, you don't understand, we're putting $600,000 on that stage set," the rapper told Sirius XM, referring the the double-weekend tally.
The quick math produces a $640,000 deficit for the rapper — and that's not even counting costs for the touring entourage, hotels, airfare, and other related costs.
So I guess this is what $300,000 buys.
Here's Cardi B's stage from Coachella on Sunday night.  As you can see, it's mostly a metal lattice with a huge screen behind it — kind like every other Coachella performer.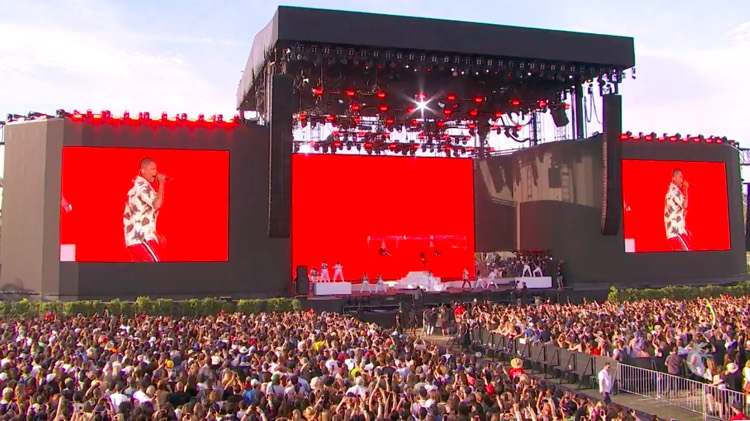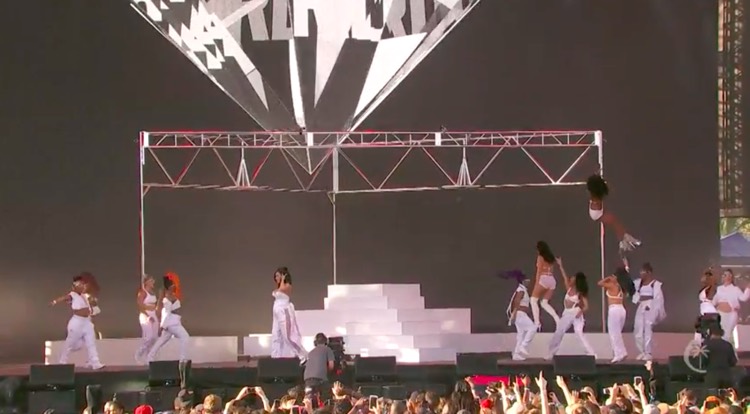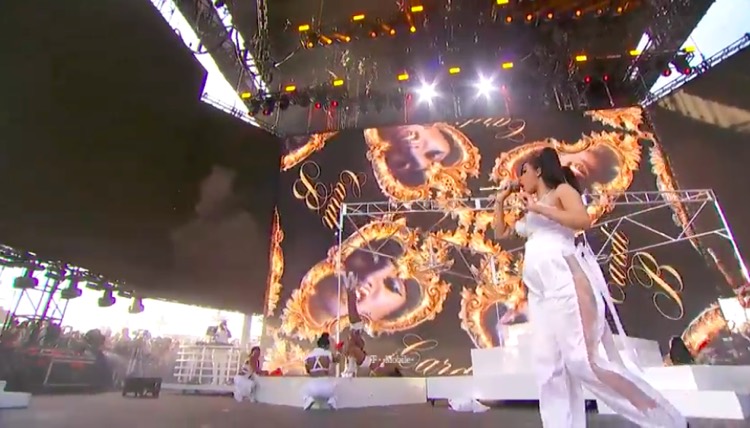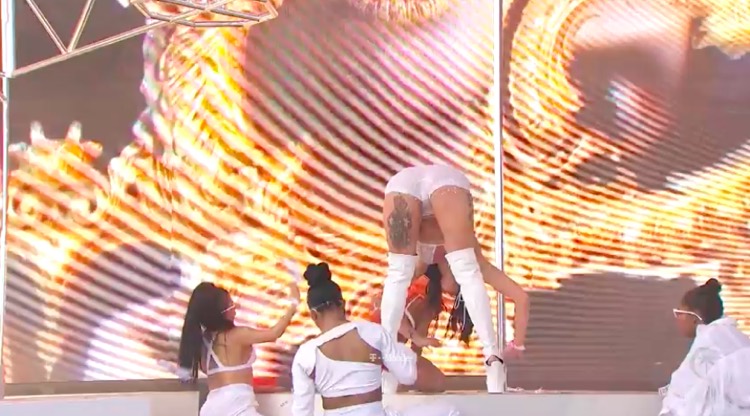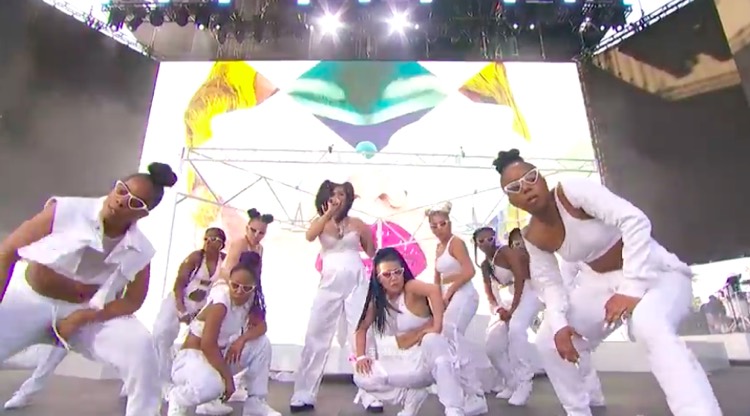 Actually, this was a pretty decent show.  Looks like rap is now a growing part this festival, with a broader variety rappers now part the bill.
But… $300,000?
Seems like a lot Cardi B's stage was already arranged by Coachella.  Stuff like the metal latticework and background video screen are included, right?  Indeed, the Main Stage features a long list marquee artists, each with their own customizations — but none those artists are building a brand-new stage from scratch.
Perhaps this suggests that Coachella artists are getting stiffed with huge customization costs.  Even Main Stage, featured acts.
Another explanation is that Cardi B is estimating the $300,000 based on the cost all the dancers, which there are many.  The support troupe also includes guest rappers and a DJ, all whom need accommodations, meals, per diems, and transportation.
Either way, the rapper described her first Coachella outing as an 'investment,' regardless how costly the affair.  That could be smart if Cardi's performances end up expanding her audience, especially outside the hip hop core.
---