Brooklyn's OUTPUT nightclub has become a shining gem for New York's underground nightclub scene, bringing new life to the city's underground ferings.
This month, OUTPUT is celebrating it's 5 year anniversary with 4 nights killer music as a thank you to fans and supporters who have been keeping the dance floor moving since 2013. Recently announced as Club the Year by the first annual Electronic Music Awards, OUTPUT has given the States an underground nightclub that it truly deserves.
When OUTPUT first opened its doors, it served to disrupt the high prile VIP bottle service scene that had taken over New York City nightlife. Instead, OUTPUT's focus became the music, eschewing the pretentious cliques or money grubbing crowds that flocked to other nightlife establishments. The vision was simple: bring back respect, community, discretion, and musical escapism, all which quickly found their way to BK.
Since then, OUTPUT's following has grown remarkably in size and has stolen the attention clubbers from across the globe.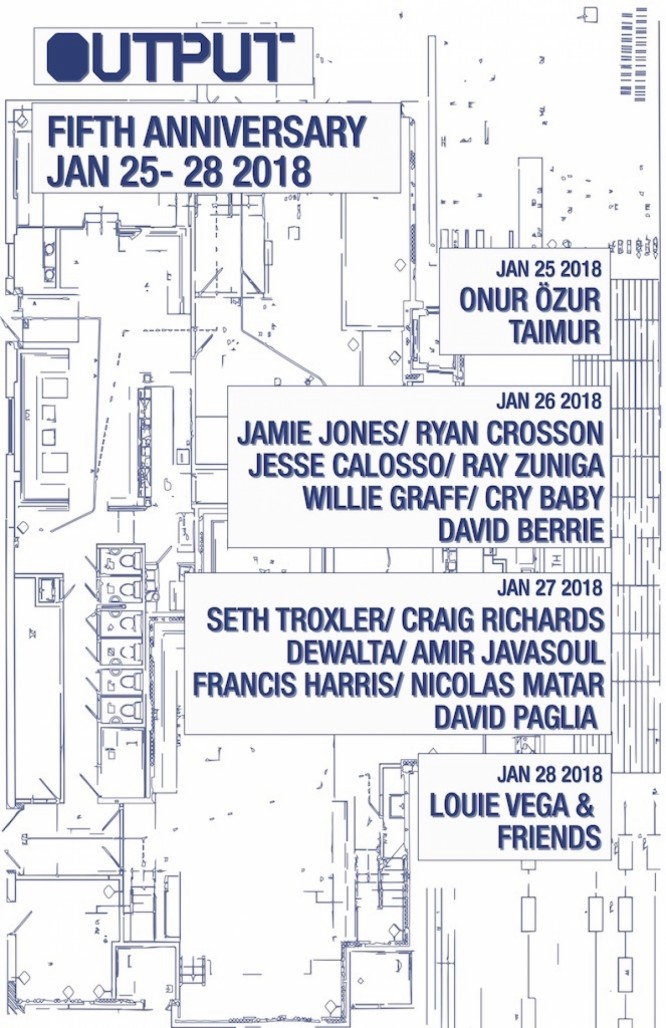 Kicking f on Thursday, January 25th, OUTPUT is gearing up for the celebratory weekend with monster performances from some the underground's most sought after figures. Including sets from Jamie Jones, Louie Vega, Cry Baby, Seth Troxler, and many more, Brooklyn will certainly be in the house.
Head to OutputClub.com to scoop your tickets to the 5-year anniversary