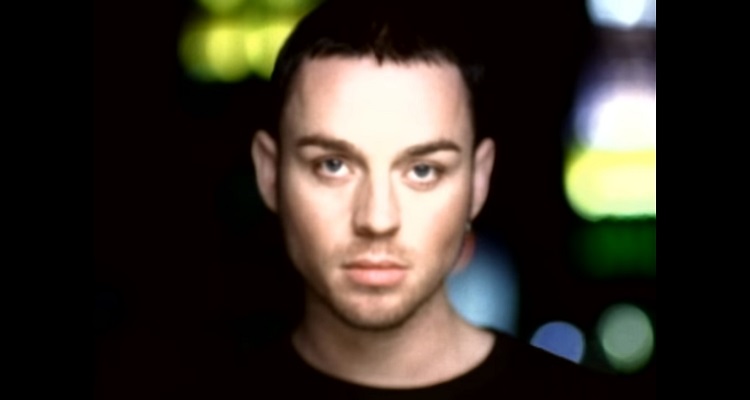 As a Spotify subscriber, does Australian Senator Cory Bernardi have the right to create a playlist that musicians despise?
Last year, in a controversial move, government-funded Australian radio station Triple J announced that it would change the date its annual 'Hottest 100' playlist.  Traditionally held on January 26th, the playlist release date coincided with Australia Day.
First celebrated as a public holiday in 1994, Australia Day celebrates the arrival the British fleet in New South Wales.
Not everyone in Australia agrees with Australia Day, though.  Critics claim that the day causes pain to Indigenous Australians.  They are reminded Australia's history discrimination, violence, and dispossession against them.  The backlash became so fierce that multiple artists, including Indigenous artists, called for Triple J to change the date.  The government-funded radio station agreed, choosing to release its popular Hottest 100 countdown in the fourth week January.
Cory Bernardi, however, disagreed.  The charismatic right-wing Australian senator published an alternate playlist to celebrate Australia Day.  Dubbed the AC100, fans could stream music from Savage Garden, Kylie Minogue, Peter Garret, and others on Spotify.
A statement on the Australian Conservative party website reads,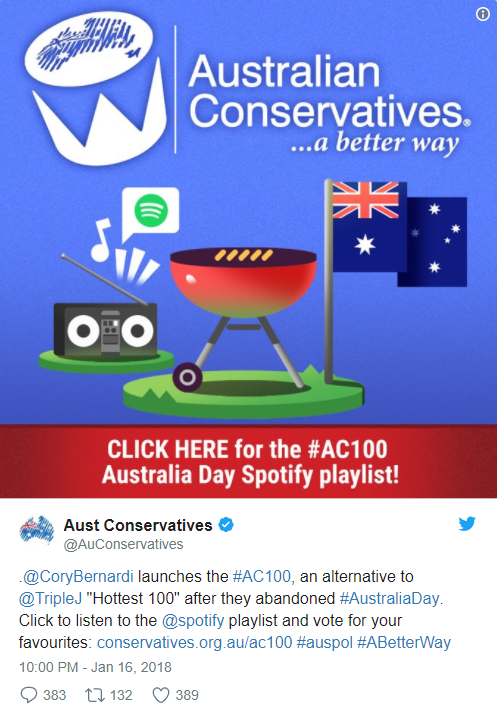 Musicians featured on the prominent Australian Conservative Spotify playlist immediately lambasted Bernardi.  Savage Garden singer Darren Hayes, the most vocal critic, tweeted,
"I do not want to be associated with you, your party or your views.  Remove my music from this stunt or expect contact from my publisher."
In a public tweet sent to multiple artists, he asked,
Mick Thomas, former guitarist for Weddings Parties Anything, demanded that Bernardi remove the group's songs from the playlist.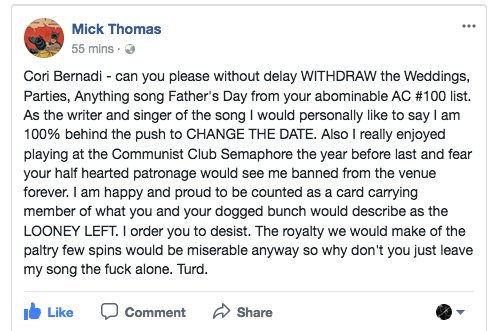 Speaking on the criticism, Cory Bernardi told the media that he had the right to create his own playlist.  Believing that Australia Day is worth celebrating, he lambasted musicians for denying his privilege as a paid Spotify subscriber.
Slamming Triple J as well as other rival political parties for "politicizing Australia Day," Bernardi added,
"If these people don't want people like me to be creating playlists with their music on it, then remove it from Spotify."
You can find the tendentious #AC100 playlist here or listen to it below.
---
Featured image by SavageGardenVEVO (YouTube screengrab)