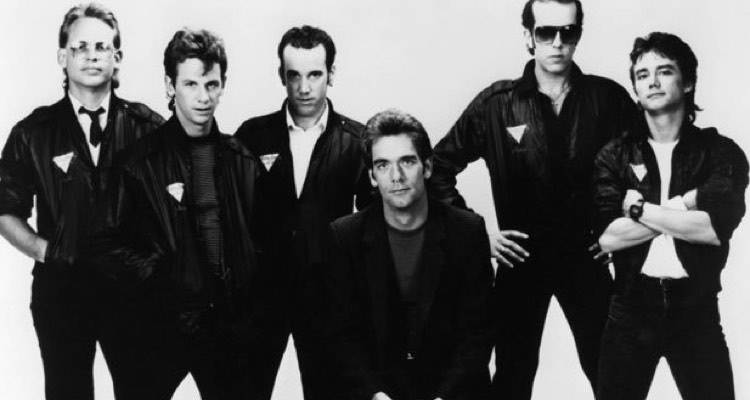 Fans 1980s pop-rock hitmakers Huey Lewis and the News woke up to some amazing news.
If you were old enough in the 80s, you probably know every single hit from Huey Lewis and the News.  Sports, released in 1983, was their most successful album, with hits like 'The Power Love'.  Coupled with smash videos on MTV, heavy radio play, and a spot on Back to the Future, Huey Lewis and the News became a distinctive emblem 80s nostalgia.
Of course, there were changes in the band's lineup through the years.  Huey Lewis, Sean Hopper, and Bill Gibson have remained the group's pillars since 1979.  And that core lineup still stands today, performing live and keeping the flame alive for decades.
After all: what's cooler than a Huey Lewis and the News show — 30 years later?
Now, the group is taking its nostalgia train to another level with a full-blown musical.
In a short video featured on Jimmy Kimmel, Huey Lewis announced some details about the upcoming musical.  Kimmel grabbed a harmonica and said he'd be willing to quit his job to join the production.  That dream was quickly shattered: "The power love is a curious thing, Huey," Kimmel said.  "Makes one-man weep – and that man's going to be me right now."
Heart Rock and Roll is going to feature some Lewis' best-known songs. This includes "The Power Love," "Hip to Be Square" and "If This is It."   A synopsis the story has not been released, and we still don't know the  premiere date or production schedule.
There's also the expected Broadway buzz, where musicals about musicians can certainly succeed (just ask Bruce Springsteen).  Indeed, the Huey Lewis sounds is so delightfully nostalgic and upbeat, it's easy to imagine Heart Rock and Roll becoming a long-running smash — especially if younger generations catch the buzz.
---